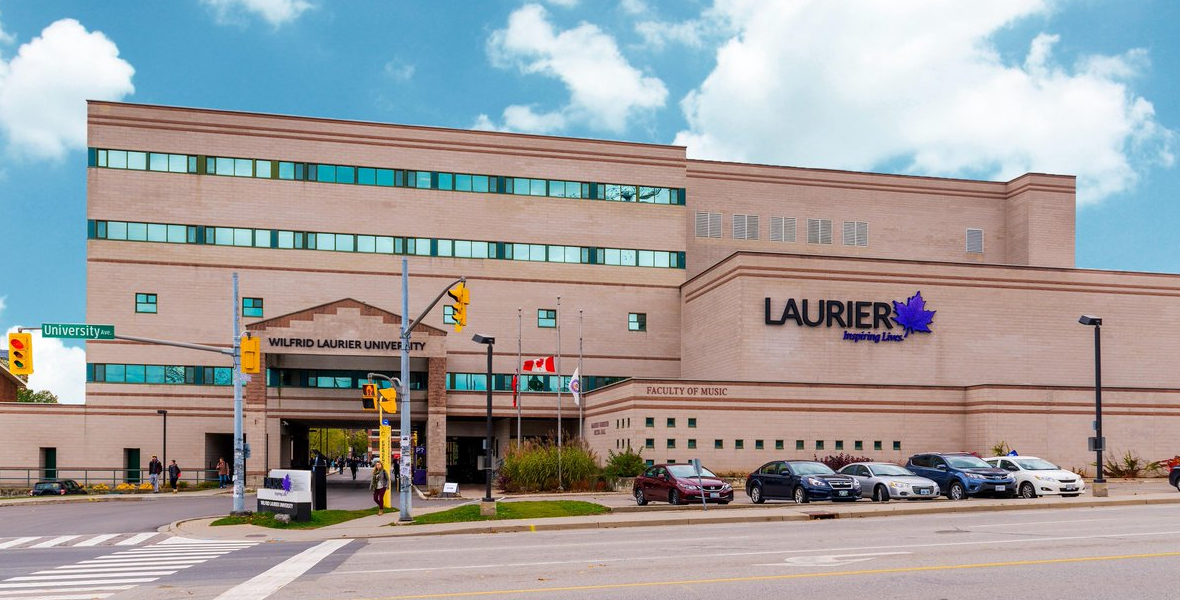 Located in Waterloo, Ontario, Canada.
Established in 1960
Public University
It offers Undergraduate & Graduate Degrees and Diploma Programs
Four Campuses: Waterloo Campus (Main Campus), Brantford Campus, Kitchener Campus & Planned Milton Campus
Intakes – January / May / September
Tuition fee:
$30,911 – $35,215
For Complete Tuition fee details, please click on this link:
https://www.wlu.ca/future-students/undergraduate/applicants/international/tuition-and-finances.html
Application fee: $100 CAD
At present, Wilfrid Laurier University is offering programs in different disciples such as Business, Accounting & Finance, Management, Computer science, Engineering, Social Sciences and Arts, Music, Life Sciences, Biomedical Sciences, Media & Communication, Education, Psychology, Law, English, history etc.
In the 2021 Maclean'smagazine survey of Canadian universities, Laurier was ranked eighth out of 15 Canadian universities in the magazine's comprehensive university category.
Laurier has the oldest business cooperative education ("co-op") program in English-speaking Canada and the largest business co-op program in Canada.
Students are able to enjoy co-op opportunities with dozens of companies, including KPMG, Ernst and Young, PepsiCo, Scotiabank, Unilever, and Manulife Financial.
Hostel facility is also available.
English Language Requirements Under SDS Policy
IELTS 6.5, No module less than 6
Programs Available
Please click on this link to see all available programs:
https://www.wlu.ca/programs/index.htmlAccounting (Graduate Diploma)
Ancient Studies (BA)
Anthropology (BA in Combination)
Applied Computing (MAC)
Applied Digital (Option)
Applied Mathematics (Option)
Applied Politics (MAP)
Applied Social Research (Option)
Arabic (Minor)
Archaeology and Heritage Studies (BA)
BA + Master's in English, History or Political Science
Biochemistry and Biotechnology (BSc)
Biological and Chemical Sciences (PhD)
Biology (BSc)
Biology (BA)
Business Administration (Diploma)
Business Administration (BBA)
Business Administration (MBA)
Business Administration (BBA) and Computer Science (BSc) Double Degree
Business Administration (BBA) and Computer Science (BCS) Double Degree
Business Administration (BBA) and Financial Mathematics (BA) Double Degree
Business Administration (BBA) and Math (BMath) Double Degree
Business Economics (MABE)
Business Technology Management (BBTM)
Chamber Music (Diploma)
Chemistry (BSc)
Chemistry (MSc)
Chemistry and Physics (BSc)
Christian Studies and Global Citizenship (BA)
Christian Studies and Global Song (Option)
Communication Studies (BA)
Communication Studies (MA)
Community Engagement (Option)
Community Health (BA)
Community Health (BASc)
Community Music (MA)
Community Music (BMus)
Computer Science (MCS)
Computer Science (BSc)
Computer Science (BA in Combination)
Computer Science and Physics (BSc)
Creative Writing (Minor)
Criminology (BA)
Criminology (MA)
Cultural Analysis and Social Theory (MA)
Cultural Studies (BA in Combination)
Data Science (BSc)
Digital Media and Journalism (BA)
Divinity (MDiv)
Economics (BA)
Economics and Accounting (BA)
Economics and Financial Management (BA)
Education (MEd)
Education (BEd)
English (BA), Brantford
English (BA), Waterloo
English and Film Studies (MA)
English and Film Studies (PhD)
Entrepreneurship Core (Option)
Environmental Science (BSc), Waterloo
Environmental Studies (MES)
Environmental Studies (BA)
Film Production (Option)
Film Studies (BA)
Finance (MFin)
Financial Mathematics (BA)
Financial Mathematics (BSc)
French (BA)
Game Design and Development (BFAA)
Geography (MA)
Geography (MSc)
Geography (PhD)
Geography (BSc)
Geomatics (Option)
German (Minor)
Global Crime and Justice (Certificate)
Global Governance (PhD)
Global Studies (BA)
Health Administration (BA)
Health Sciences (BSc)
History (BA), Brantford
History (BA), Waterloo
History (MA)
History (PhD)
History and Philosophy of Science (Minor)
Honours Science (BSc), Waterloo
Human Relationships (PhD)
Human Rights and Human Diversity (BA)
Humanities with Leadership Foundations (BA)
Indigenous Studies (BA in Combination)
Integrative Biology (MSc)
Intercultural Understanding (Option)
International Development (Option)
International Education Studies (BA)
International Policy (Option)
International Public Policy (MIPP)
Issue Advocacy (Option)
Italian (Minor)
Kinesiology (BKin)
Kinesiology (MKin)
Kinesiology (PhD)
Languages (BA)
Law (Option)
Law and Society (BA)
Law Degree (University of Sussex, UK) and Arts Degree (Laurier)
Law Degree (University of Sussex, UK) and Science Degree (Laurier)
Leadership (Option and Minor)
Legal Studies (Option)
Management (PhD)
Management (MSc)
Management (Option)
Management Analytics (MSc)
Mathematical and Statistical Modelling (PhD)
Mathematics (BA)
Mathematics (BSc)
Mathematics (MSc)
Media Studies (Option)
Medieval and Medievalism Studies (BA in Combination)
Music (BMus)
Music and Cultural History (Option)
Music Therapy (MMT)
Music Therapy (BMT)
Muslim Studies (Option)
North American Studies (BA in Combination)
Opera (Diploma)
Philosophy (BA)
Philosophy (MA)
Physics (BSc)
Policing (BA in Combination)
Political Science (BA)
Practical Ethics and Society (Option)
Professional Writing (Minor)
Psychology (BA), Brantford
Psychology (BA), Waterloo
Psychology (BSc), Waterloo
Psychology (MA)
Psychology (PhD)
Psychology (MSc)
Psychology and Neuroscience (BSc)
Public History (Minor)
Public Policy (Minor)
Public Safety (MPS)
Public Safety (Graduate Diploma)
Public Safety (BA)
Religion and Culture (BA)
Religion, Culture and Global Justice (MA)
Religious Studies (PhD)
Social and Environmental Justice (BA)
Social Entrepreneurship (Option)
Social Innovation (Minor)
Social Justice and Community Engagement (MA)
Social Work (BSW)
Social Work (MSW)
Social Work (PhD)
Sociology (BA)
Spanish (BA)
Spiritual Care and Psychotherapy (Graduate Diploma)
Statistics (Minor)
Supply Chain Management (MSCM)
Sustainability (Option)
Theology (MA)
Theology (MA) and Divinity (MDiv)
User Experience Design (BDes)
Water Science and Environmental Health (BSc)
Women and Gender Studies (BA in Combination)
Writing for Career and Community (Minor)
Youth and Children: Culture and Texts (Minor)
Youth and Children's Studies (BA)