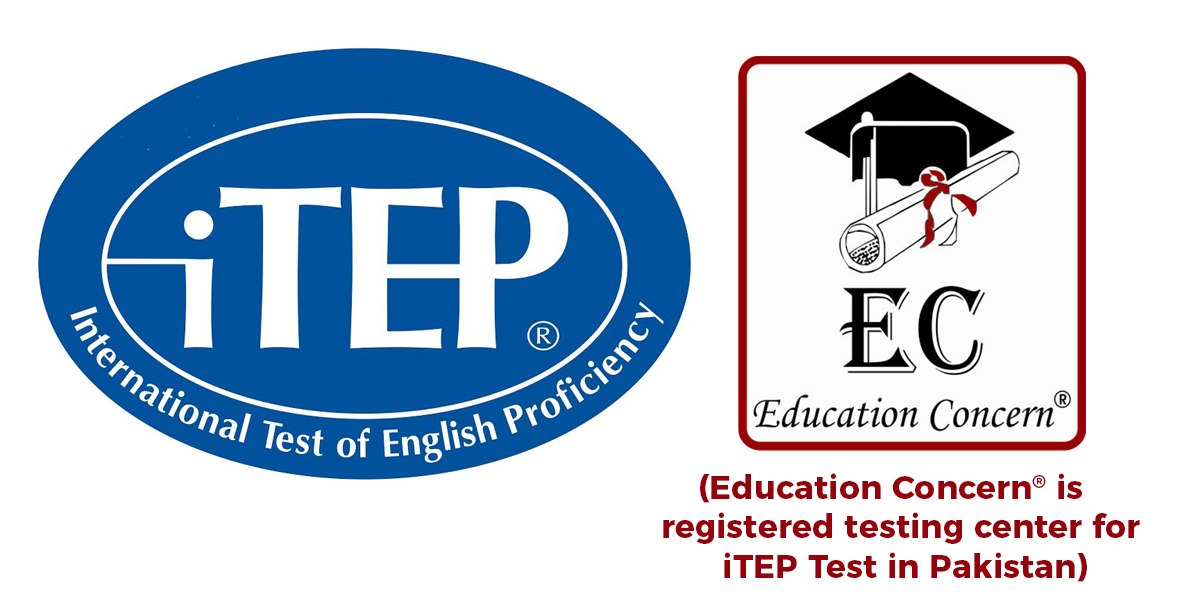 What is iTEP?
The International Test of English Proficiency, iTEP, is an innovative, Internet-based English assessment Test.
iTEP is used by academic institutions, businesses, government agencies, and other organizations. iTEP scores are used for admission and placement, student and course progress assessment, employment and promotion decisions, and eligibility for scholarship and exchange programs.
Currently, three types of iTEP exams are available:
iTEP Academic, ideal for colleges, universities, and Intensive English Programs;
iTEP Business, designed for the corporate world;
iTEP SLATE (Secondary Level Assessment Test of English), the exam for early high school students and young learners.
Booking the test: You can book the test by visiting our office (iTEP Lahore, Pakistan), call us or email us using the following detail:
Address: Education Concern(R), 67-C, Faisal Town, Lahore. Opposite Gourmet Restaurant / Near Akbar Chowk.
Office Phone: +9242-35177124, 35162310 Mobile 0331-4482511 / 0302-8411770
Email: itep@educationconcern.com
Price of the Test: The current fee of the test is $130 (American Dollars) which is far lower than IELTS, TOEFL & PTE test charges.
A real but retired/expired practice test can be purchased for $10-15 only to get the idea about the actual exam structure and to know how easy the test is as compare to IELTS, TOEFL or PTE.
Benefits of taking the test through us: 
You can take iTEP test date with in 24hours.
Get the result in 24 hours
You can choose any time slot from 10 am to 6 pm Monday to Friday/ or till 12pm on Saturday. 4. High speed computers with broadband connections available in air conditioned lab.
Duration of the test: The test is only 90 minutes long which is far shorter than other tests.
To know more about iTEP visit: www.itepexam.com
To buy an Official iTEP Preparation Guide click here
Download iTEP academic brochure Click here
Download iTEP SLATE brochure Click here
Do You Want To Study in USA?
Book & Take iTEP Test Today !!!