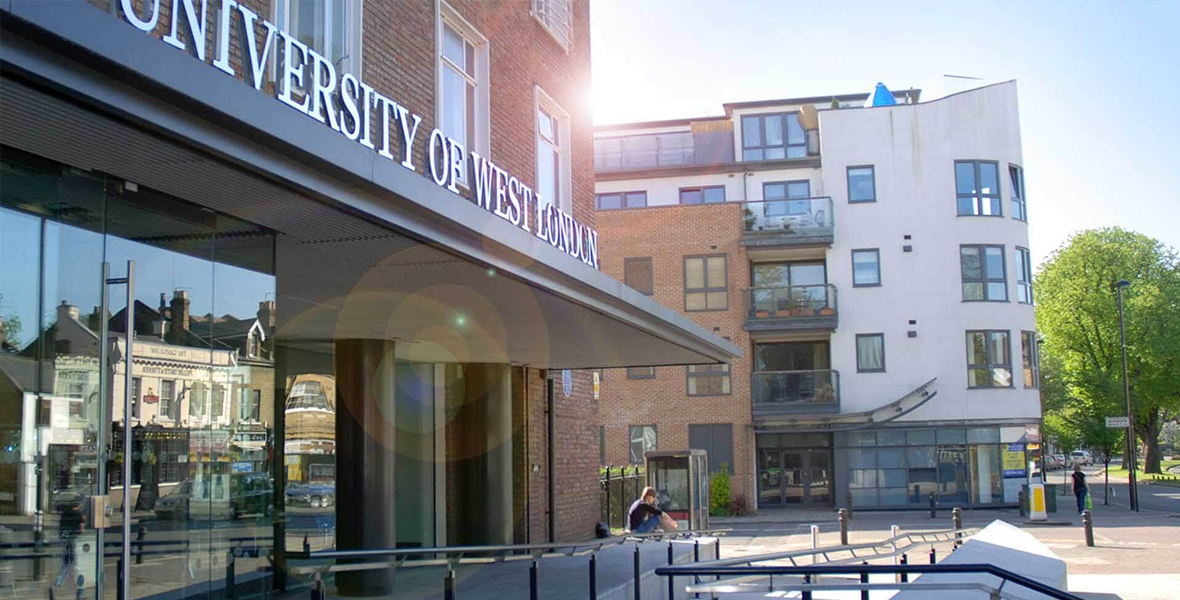 Located in St Mary's Rd, London, UK
It was Established in 1992
Public Research University
It offers Undergraduate & Graduate Degree Programs
There are two campus sites in western Greater London, located in St Mary's Road, Ealing and at Paragon House in Brentford. There is also a third site in Reading, Berkshire, which is some 31 miles / 50 km from the Ealing sites.
Intakes – January/SeptemberTuition fee:
Undergraduate: £12,750 (Per Year)
Graduate: £13,250
For Complete Tuition fee details, please click on this link:
https://www.uwl.ac.uk/international/fees-and-funding
At present University of West London is offering more than 100 graduate and undergraduate degrees in multiple disciplines such as Business, Hospitality and Tourism, Computing and Engineering, Music, Nursing, midwifery and Healthcare, law and Criminology, Human and Social Sciences, and Film, Media and Design etc.
University of West London was ranked 34th best university (out of 130+ institutions) in the UK by the 2021 edition of the Times and Sunday Times Good University Guide.
The University of West London has recorded the best results of any university in Greater London in the annual National Student Survey (NSS) in 2016, with students' responses showing it to be the best University in Greater London for student satisfaction.
English Language Requirements:
Programs Available
Undergraduate Programs:
For complete details of undergraduate Programs please click on this link: –
https://www.uwl.ac.uk/courses/search?query=&f%5B0%5D=Mode%3AFull-time&f%5B1%5D=level%3AUndergraduate
Graduate Programs:
To see all the graduate programs available please click on this link: –
https://www.uwl.ac.uk/courses/search?query=&f%5B0%5D=Mode%3AFull-time&f%5B1%5D=level%3APostgraduate