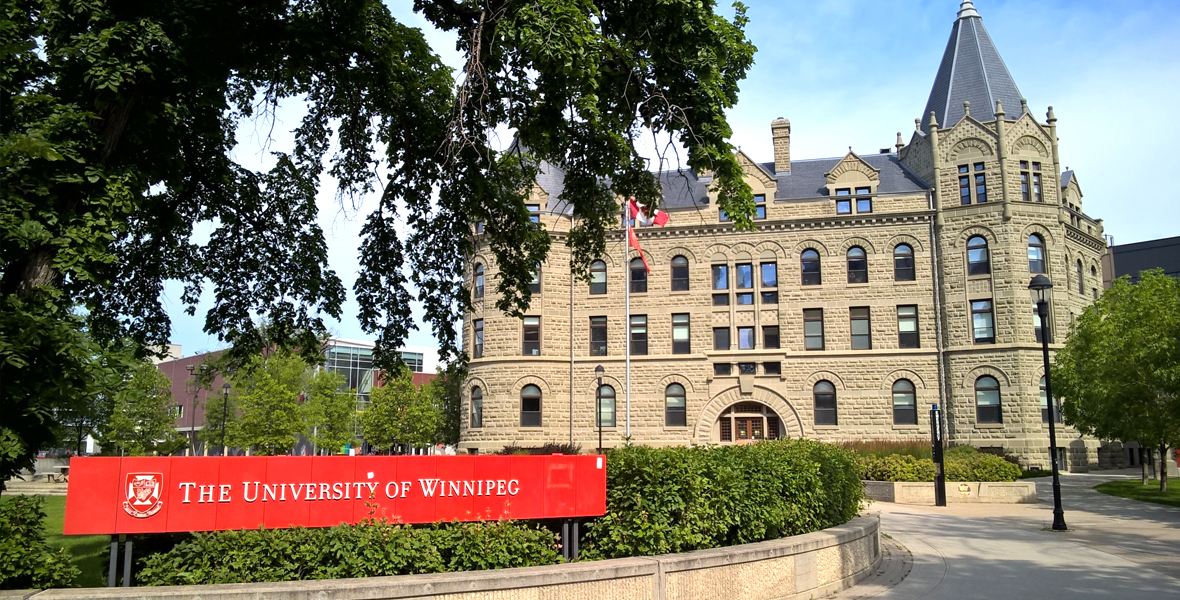 Serving since 1967
The University of Winnipeg is located in Winnipeg city, the Capital City of Manitoba, Canada.
P.R after 6 months of study in this province.
University offers admission:-
From grade 9 to 12 in its own High School.
Bachelor's degrees, Master's degrees, Professional Diplomas
Intakes           January, May & September.
O-Level students can get admission in Bachelor's Degrees
A-Level student can finish Bachelor's degree in 3.5 or 3 years (Intermediate students will finish in 4 years)
Minimum Admission Requirements;
IELTS 6.5 with no less than 6.0 for UG and PG programs.
A* to C grades or 60% marks.  (D grade may consider in some cases)
Note:- Students may join foundation/grade 12 if have low grades.
Application fee =CAN $ 120
Deadlines
Fall (September)     June 1
Winter (January)     October 1
Spring (May)          March 1
Tuition fee
Bachelor (Under- Graduate) tuition fee annually about 14000 to 17500CAN$
Master Program Tuition fee is about  16,140 CAN$
PACE Program Tuition Fee is from 12,000 to 22,000 CAN$
Entrance Scholarship:-
0-89.9% $1,100
0-94.9% $1,750
0%+ $2,250
University also provides in Course scholarships upto $10,000
List of Under Graduate programs
List of Masters Programs
For a complete list of master's programs click here.
Professional, Applied and Continuing Education (PACE Programs)
These Professional Diploma programs are for those who are already in their professional life. To see factsheets for all certificate and diploma programs, please click PACE factsheets.
Joint Programs
Applied/Joint Programs with Red River College:
Collaborative Program with Brandon University:
Certification & Preparatory Studies:
Pre-Professional Studies:
Documents Checklist for Bachelor Programs.
Matric / O-Level / A-Level / Intermediate result cards (Attested by Board and IBCC)
Photo (Size 35X45 mm)
IELTS (6.5 overall and no less than 6 in any module)
Home Address, phone number
Application fee 120CAN$
Copy of passport
For admission, you may give us documents without attestation but it is recommended to attest from the board at the time of applying for a visa.
University link for further information:- https://www.uwinnipeg.ca