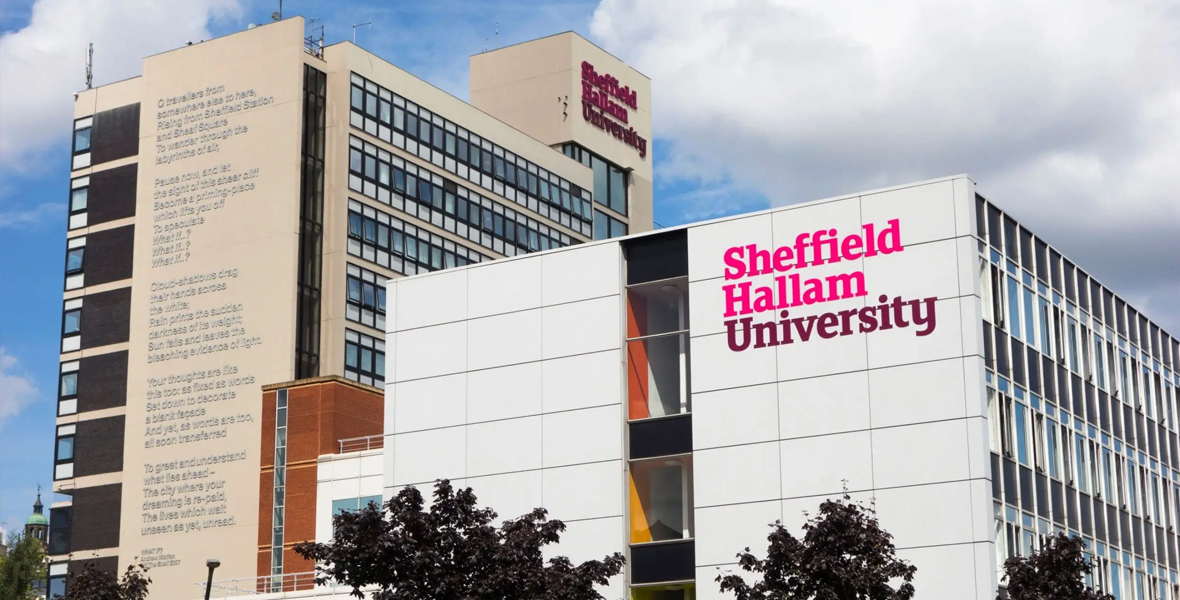 Located in Sheffield, South Yorkshire, England.
Founded in 1843, Got University Status in 1992
Public Research University
Offers Undergraduate and Postgraduate Degrees
Two Campuses: City Campus is located in the city centre near Sheffield railway station, while the Collegiate CrescentCampus is about two miles away in the Broomhall Estate off Ecclesall Road in south-west Sheffield.
Intakes – January / September
Tuition fee:
Undergraduate: £13,650 – £13,995 (per year)
Postgraduate: £14,460 – £16,070
MBA: £16,605
For Complete Tuition fee details, please click on this link: https://www.shu.ac.uk/international/fees-scholarships-and-discounts/tuition-fees
No Application Fee (as it is a public university)
Sheffield Hallam University offers multiple undergraduate and postgraduate programs in different disciples such as Business, Accounting & Finance, Management, Computer science, Engineering, Social Sciences and Arts, Life Sciences, Health & Wellbeing, Mathematics, Geography, Media & Communication, Education, Psychology, Law etc.
The university has different Research Centres and Institutes for multiple Fields of Study.
The university is the 14th largestuniversity in the UK (out of 169) with 30,960 students (of whom 4,400 are international students),
It also offers multiple programs with professional placement offer.
In the university league tables, Sheffield Hallam University was placed 47th out of 121 UK universities by The Guardian University Guide 2021; 65th out of 131 by The Times & Sunday Times Good University Guide 2020; and 67th out of 130 by the Complete University Guide2021.
Please Visit this Link for complete Entry Requirements
https://www.shu.ac.uk/international/country/south-asia/pakistan/entry-requirements
English Language Requirements
Please visit this link: https://www.shu.ac.uk/international/international-experience-team/pre-arrival-and-visa-information/english-language-entry-requirements
Programs Available
https://www.shu.ac.uk/courses?page=0&perPage=5&query=&yearOfEntry=2021%2F22&modeofattendance[0]=c53b2fd91a3345319f66c7164cfa35b5&coursetype[0]=7d244b45e39b4ca2bd0356632ae26bc8
Accounting, banking and finance
Acting, screenwriting and film
Business, management and enterprise
Construction real estate and surveying
Health and social care management